Alpine Aluminum and Screen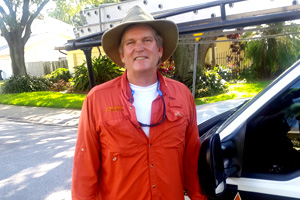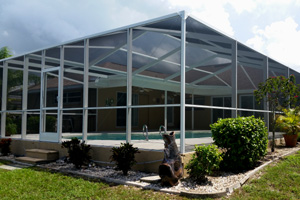 An independently owned company we have been located in Oldsmar, Florida for about 18 years. Florida is a unique place where the beach meets the sun and the people love the outdoors. We help to make that enjoyment a little more relaxing by adding additional living space to your home. Whether you have a small patio that you need screened in or a large pool not connected to your house let us install your next outdoor living space.
We are fully licensed contractors and all of our work is guaranteed and built to current code and permitting specifications. All of our Job Sites are fully inspected and guaranteed to pass state code and build inspections.
We also use the best quality Aluminum and High Quality fasteners to ensure your Screen room, Pool Cage or Lanai is strong and durable. Our work is reliable and built to the current hurricane standards.
Custom Work is what we do! We pride ourselves in the professional work we complete and are not embarrassed to show the work we have done and we know that you will receive many compliments on your new outdoor living space.
Contact us today via E-mail or call us (813) 299-1051 for a free quote
We provide a Variety of Aluminum Services including, Pool enclosures, Aluminum Railing, Screen repair and we have been doing it for over 25 years. We can handle large jobs or small personal repairs.
Contact us today and see what we can do for you.
(813) 299-1051
Our Service area includes Northern Pinellas and most of the Tampa Bay Area..

If you would like a Pool Cage or Aluminum Screen Room other High Quality Pool or Screen enclosure Be sure to contact us and we can help with all of your needs..
Request a Quote Now